A Potential Use of Essential Oil of Indonesian Plants in Reducing Body Weight
Prilly Mutiara Sandy

Universitas Padjadjaran
Keywords:
Obesity, essential oil, aromatherapy, secondary plant metabolites, non-invasive therapy
Abstract
Introduction: overweight and obesity are health problems that arise in developing countries. Although classified as a non-communicable disease (NCD), being overweight can cause death due to its comorbidity. Conventional obesity therapy is generally in the form of medications and surgical procedures. If consumed long-term, it will have dangerous side effects and it is invasive, and there is a possibility to relapse. Therefore, this review was aimed to collect all available data on non-invasive therapies in the form of aromatherapy inhalation containing active phytochemical constituents derived from Indonesian plants that will be possible as a natural anti-obesity agent.
Methods: The data review during 2007-2021 with electronic searches through Scopus, ScienceDirect, PubMed, and Google Scholar. Articles are sorted by the keywords "obesity", "essential oils" and "mechanism" and abstract screening. Twenty-six relevant reports were obtained, which were later discussed in this review article. For the development of concepts and ideas, other literature such as books and scientific literature are used.
Result: Twelve types of essential oil plants in Indonesia that  can have anti-obesity activities were successfully obtained by various four mechanisms of action, ,i.e., appetite regulation, thermogenesis and stimulation of lipid metabolism, inhibition of adipogenesis, and inhibition of pancreatic lipase activity.
Conclusion: Phytochemical constituents summarized in this review show that every plant's compounds play a role in anti-obesity activity. In addition to potential anti-obesity mechanisms, several effective doses can be further reviewed.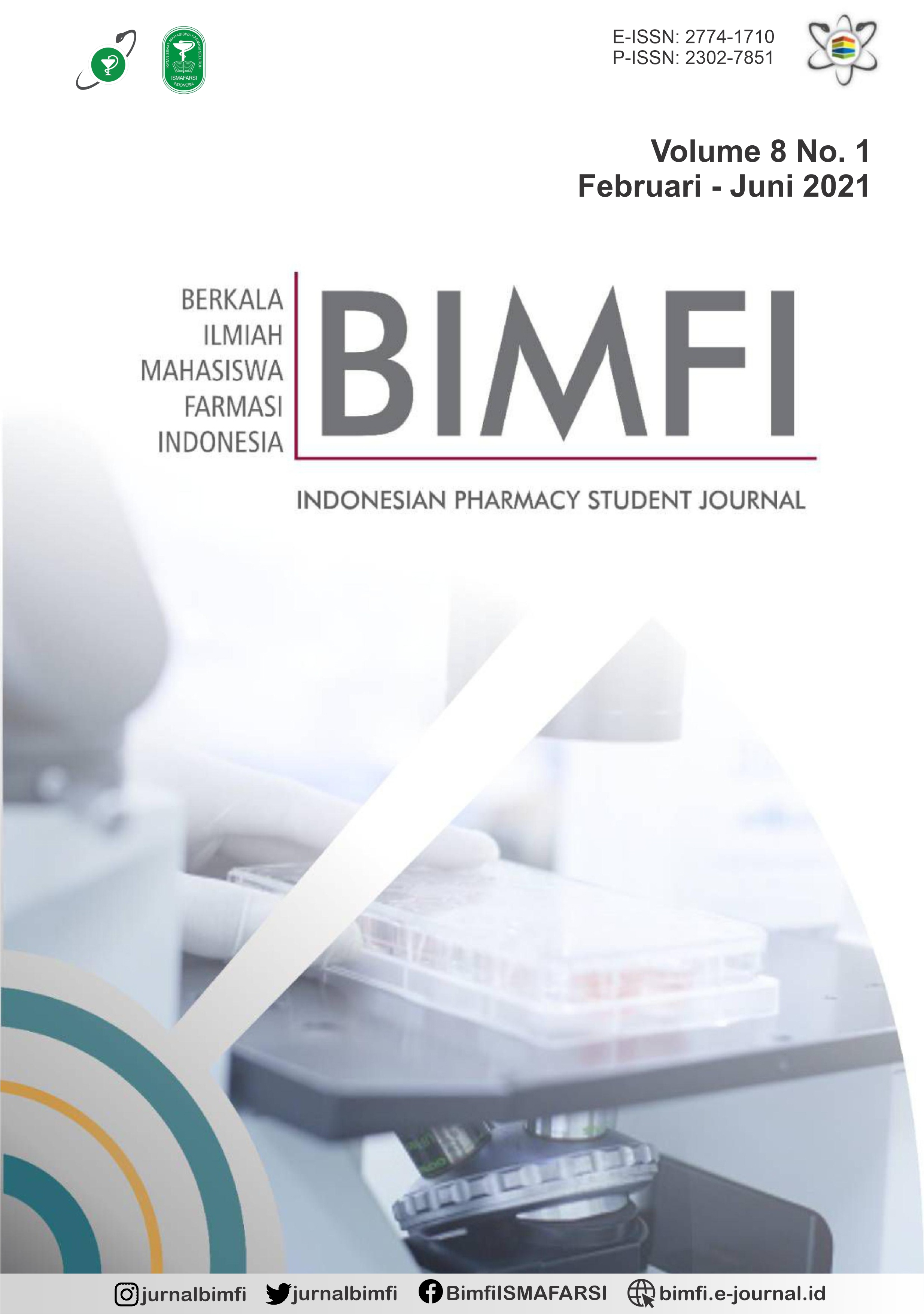 How to Cite
Sandy, P. (2021). A Potential Use of Essential Oil of Indonesian Plants in Reducing Body Weight. Berkala Ilmiah Mahasiswa Farmasi Indonesia, 8(1), 37-55. https://doi.org/10.48177/bimfi.v8i1.71