MATE : Men's Assistant Tracker on Health Gagasan Pembuatan Aplikasi Pengontrol Kesehatan Harian Pada Laki-Laki
Prilly Mutiara Sandy

Universitas Padjajaran, Jawa Barat
Keywords:
Application, Men's Assistant Tracker on Health, non-communicable diseases
Abstract
According to WHO data in 2012 showed that global male mortality was 52% and was caused by non-communicable diseases (NCD). Compared to women, men are more likely to die prematurely (under 70 years) due to NCD in almost every country. Then, there is a survey in Asia that shows that life expectancy for men is lower than for women and is a sign of the need for improvement in men's health status about preventable health problems and encourages early detection and treatment of diseases in men. With education, awareness about personal health will increase, and also minimalize the wrong understanding of the clinical condition in men. Because men generally avoid to meet health practitioners, then monitor and treat their own symptoms, and eliminate the perception of having a disease (despite experiencing symptoms). In this technological era, information will be easier to obtain if accessed in the digital media, such as: via an online platform MATE: Men's Assistant Tracker on Health that can be accessed anytime, anywhere. This application educates both general and specific
about men's health and focuses on early detection of diseases combined with lifestyle advice with three main contents, namely: Daily Tracker, Health Insights, and Community.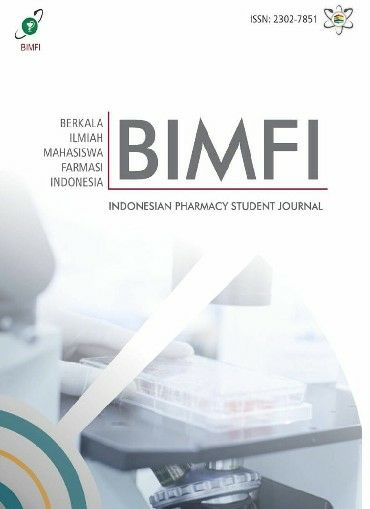 How to Cite
Sandy, P. (2019). MATE : Men's Assistant Tracker on Health Gagasan Pembuatan Aplikasi Pengontrol Kesehatan Harian Pada Laki-Laki. Berkala Ilmiah Mahasiswa Farmasi Indonesia (BIMFI), 6(2). https://doi.org/10.48177/bimfi.v6i2.18