Molecular Docking Study of Bioactive Compounds from Black Seed (Nigella sativa) against ERα as an Alternative to Breast Cancer Treatment in an Effort to Provide Scientific Data of Thibbun Nabawi
Vega Mylanda

Universitas Indonesia

Norman Emil Ramadhan

Universitas Indonesia

Rafiqah Nur Viviani

Universitas Indonesia
Keywords:
black cumin, ERα, molecular docking, stigmasterol, thibbun nabawi
Abstract
Introduction: Estrogen receptor (ERα) is one of the main receptor targets of breast cancer treatment, so ERα inhibitors are one of the most potential drugs in the treatment of breast cancer. Searches for ERα inhibitory molecules can be found in compounds from traditional plants, such as Black Seed (Nigella sativa). Black Seed has been described by Thibbun Nabawi as a plant that can treat all diseases, but there is still no research that explains the compounds in Black Seed as an ERα inhibitor. Black Seed is known to contain several compounds that have pharmacological activities, such as antioxidants and anticancer. This study aims to determine the potential and interactions of natural compounds in Black Seed as a new treatment for breast cancer with ERα targets.
Methods: This research uses molecular docking method with AutoDock 4.2 software with Lamarckian Genetic Algorithm (LGA) search method. Molecular docking is known as a fast and cost-effective research method.
Results: The results of this study shows that the stigmasterol compound in Black Seed has the potential as an ERα inhibitor with an ΔG value of -10.14 kcal/mol and Ki 36.99 nM.
Conclusions: This study shows that stigmasterol is a potential candidate as a new ERα inhibitor. In addition, this study obtained several amino acid residues that were thought to be important in ERα inhibitory activity, Leu346, Glu353, Leu387, and Arg394, as well as providing scientific evidence that the chemical compounds in Nigella sativa have potential as breast cancer drugs.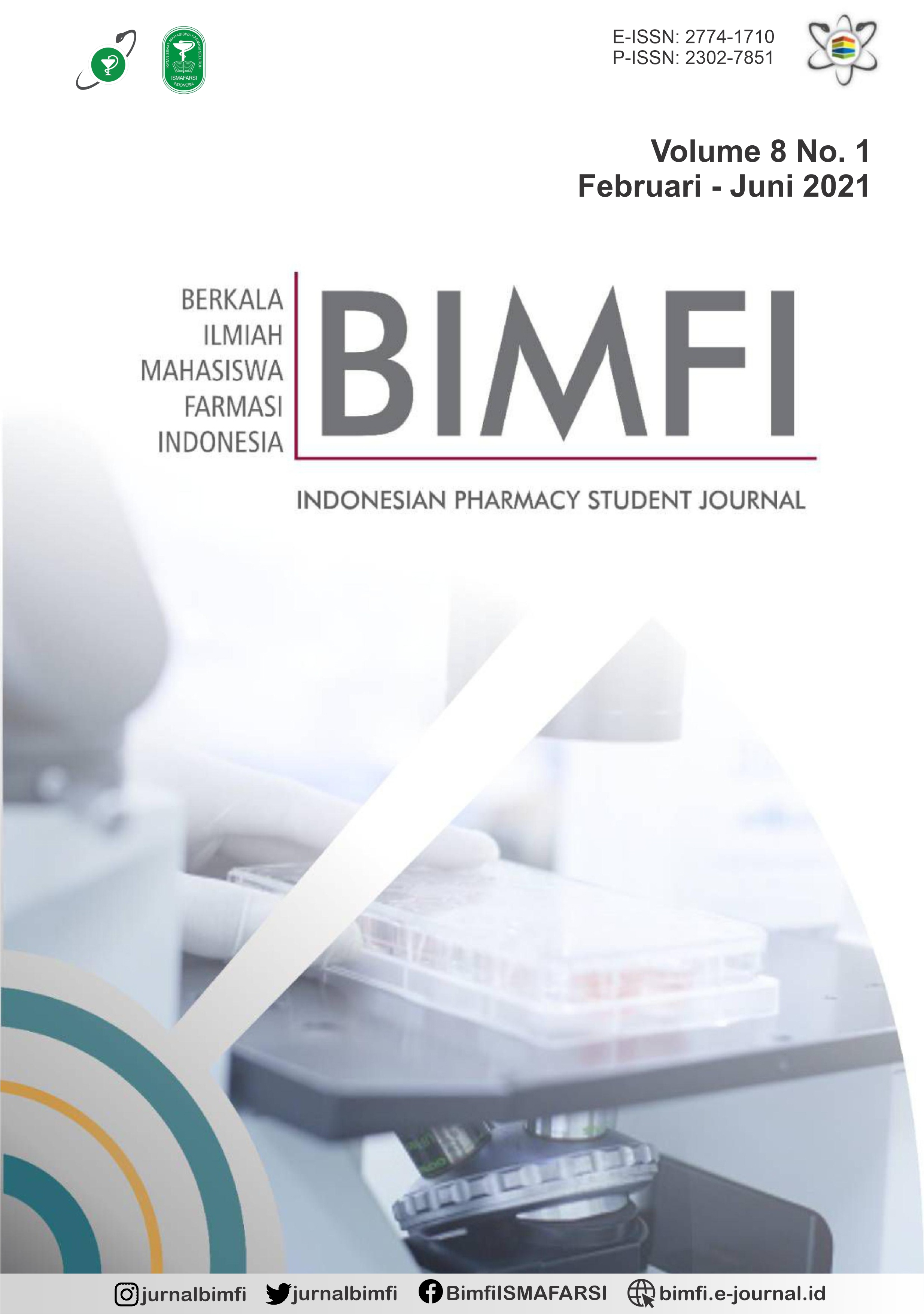 How to Cite
Mylanda, V., Ramadhan, N., & Viviani, R. (2021). Molecular Docking Study of Bioactive Compounds from Black Seed (Nigella sativa) against ERα as an Alternative to Breast Cancer Treatment in an Effort to Provide Scientific Data of Thibbun Nabawi. Berkala Ilmiah Mahasiswa Farmasi Indonesia, 8(1), 13-24. https://doi.org/10.48177/bimfi.v8i1.44