IN SILICO STUDY OF THE QUERCETIN BIOACTIVE COMPOUND OF LIME PEEL (Citrus aurantifolia) AS ANTI BREAST CANCER AGENT
Ivana Kinanti Kenyori

Universitas Muhammadiyah Yogyakarta

Cut Intan Ayu Nurjanah

Universitas Muhammadiyah Yogyakarta

Maura Shavira Alamsyah

Universitas Muhammadiyah Yogyakarta
Keywords:
Citrus aurantifolia, breast cancer, quercetin, MCF-7, molecular docking
Abstract
Introduction : MCF-7 cells are one of the human breast adenocarcinoma cells that are often used for research related to human breast cancer, because these cells are considered as characteristics of differentiated breast gland epithelium. Lime (Citrus aurantifolia) is a plant that contains quercetin, especially in the peel. This study aims to explore the potential of compounds contained in lime peel, namely quercetin as a treatment for breast cancer with MCF-7 cell targets.
Methods : This research was conducted in slilico with molecular docking method using AutoDockTools and visualization of docking results using PyMol and LigPlot+ software.
Results: The results of this study indicate that the compound quercetin contained in lime peel can be potential as an anticancer of the breast with an energy affinity value of -8.2 kcal/mol.
Conclusion: This study proves that the compound quercetin in lime peel is a candidate for a new breast cancer drug. It is known that research results show that quercetin has a stronger binding to the receptor than the original ligand. In addition, quercetin compounds also have interactions with several amino acid residues so that they can provide scientific evidence that quercetin compounds have potential as anticancer breasts.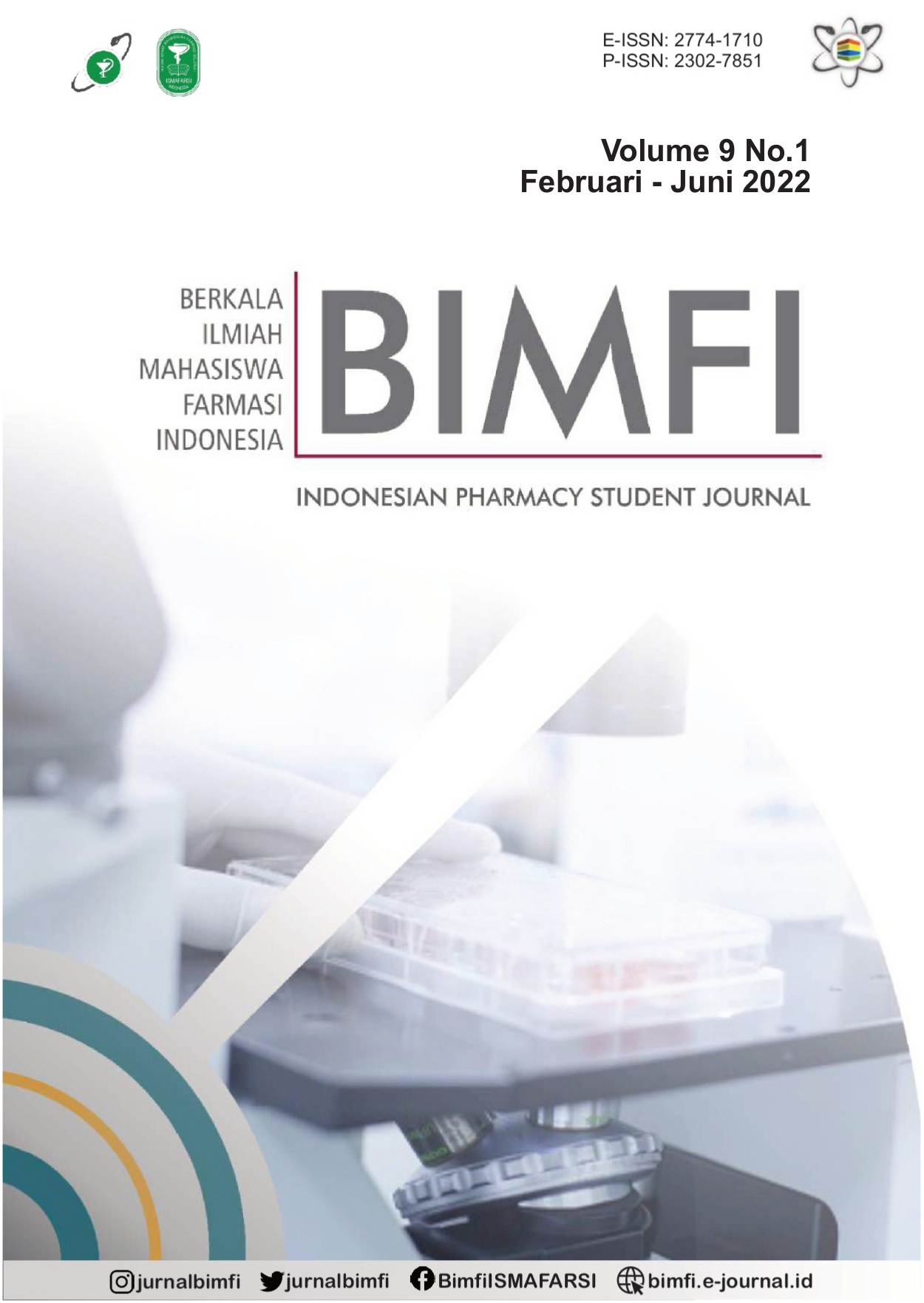 How to Cite
Kenyori, I., Nurjanah, C. I., & Alamsyah, M. (2022). IN SILICO STUDY OF THE QUERCETIN BIOACTIVE COMPOUND OF LIME PEEL (Citrus aurantifolia) AS ANTI BREAST CANCER AGENT. Berkala Ilmiah Mahasiswa Farmasi Indonesia, 9(1), 1-10. https://doi.org/10.48177/bimfi.v9i1.95