ARTICLE REVIEW : PLANTS THAT HAVE ANTI-ULCER ACTIVITY IN ASIA
Nabila Putri Azzahra

Universitas Padjadjaran

Kirka Dwi Apriali1

University of Padjajaran

Lika Ginanti Febriana

University of Padjajaran
Keywords:
medicinal plants, anti-ulcer, Asia
Abstract
Introduction : Herbal medicines have high potential in treating various diseases including gastric ulcers because they are considered safer and more comfortable. Ulcers or gastric ulcers are disorders of the stomach due to an imbalance of aggressive factors (gastric acid secretion, pepsin, and Helicobacter pylori infection) with defensive factors (prostaglandins, mucus, bicarbonate, mucosal blood flow, and intrinsic epithelial cells).
Methods : The method used is a literature review study conducted by searching for keywords such as peptic ulcer disease, herbal plants, anti-stomach ulcers, and others in databases such as PubMed and Google Scholar.
Results : From the literature review, 29 medicinal plants in Asia have a potential anti-ulcer activity that can prevent and help treat gastric ulcers. The table of medicinal plants is arranged based on the phytochemical analysis, the part used, and the country where the plant originates.
Conclusion : Plants that have the potential to prevent and help heal gastric ulcers that are spread in Asia include phytochemicals containing flavonoids, tannins, polyphenols, alkaloids, glycosides, terpenoids, saponins with various mechanisms, namely gastroprotective, antioxidant, anti-inflammatory, anti-secretory, anti-Helicobacter. pylori, and astringents.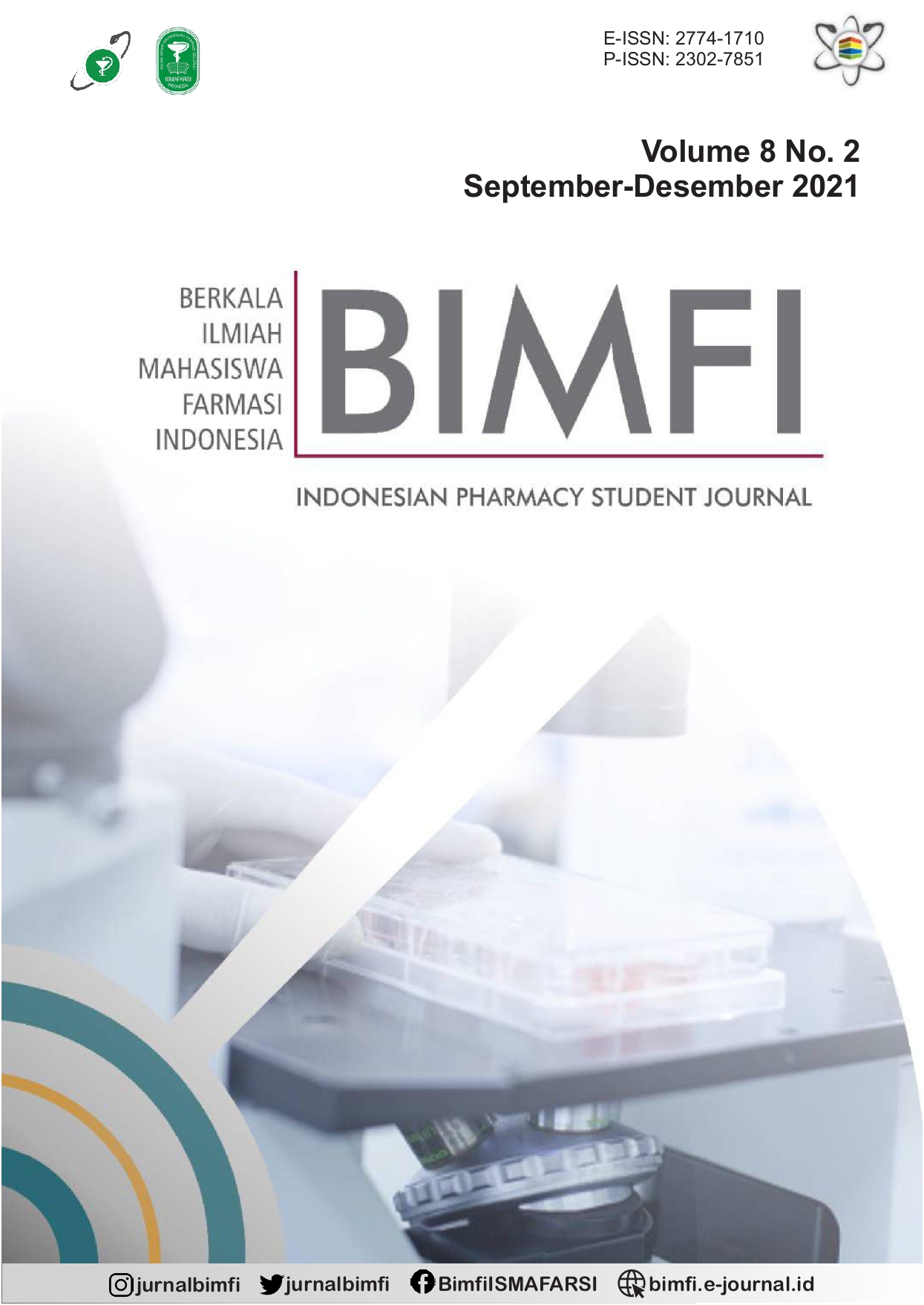 How to Cite
Azzahra, N., Apriali1K., & Febriana, L. (2021). ARTICLE REVIEW : PLANTS THAT HAVE ANTI-ULCER ACTIVITY IN ASIA. Berkala Ilmiah Mahasiswa Farmasi Indonesia, 8(2), 12-27. https://doi.org/10.48177/bimfi.v8i2.80