LITERATURE STUDY OF RATIONALITY, AND PATTERNS OF SENSITIVITY TO ANTIBIOTICS IN STAPHYLOCOCCUS AUREUS BACTERIA CAUSES GANGRENE DIABETES MELLITUS INFECTIONS
Aprilia rina wati

universitas setia budi

ismi rahmawati

universitas setia budi

Inaratul Rizkhy Hanifah

universitas setia budi
Keywords:
gangrene, resistance, mechanisms, rationality, sensitivity, stphylococcus aureus
Abstract
Introduction: Diabetic gangrene can be treated with antibiotics. The use of antibiotics must be done rationally. Antibiotic sensitivity patterns know which antibiotics have become resistant. The purpose of this literature study is to determine the relationship between rationality and patterns of antibiotic sensitivity in bacteria that cause gangrene infection.
Methods: The research was conducted using a literature study method using journals obtained through journal sites such as search engines Scopus, Google Scholar, ScienceDirect, NCBI, PubMed, Oxford Academics, Cambridge, and Sprinkle link published between 2009-2021, obtained journals as many as 13 journals extracted from 99 existing journals. This literature study was carried out in several stages, namely, formulating problems, collecting data, extracting data, synthesizing data, and compiling a thesis.
Result: The results of the literature study rationality of antibiotic use is precise indication, appropriate drug and appropriate patient. Antibiotics that are resistant in several hospitals in Indonesia are ceftriaxone, cotrimoxazole, benzylpenicillin erythromycin, ampicillin, cloramfenicol, cefoperazone, meropenem, cefixime, gentamicin, ceftazidime, ciprofloxacin, streptomycin, lincomycin, and cefotaxime. The mechanism that bacteria have in developing resistance is by enzymatic modification, changes in PBP structure, pump protein production, and changes in antibiotic targets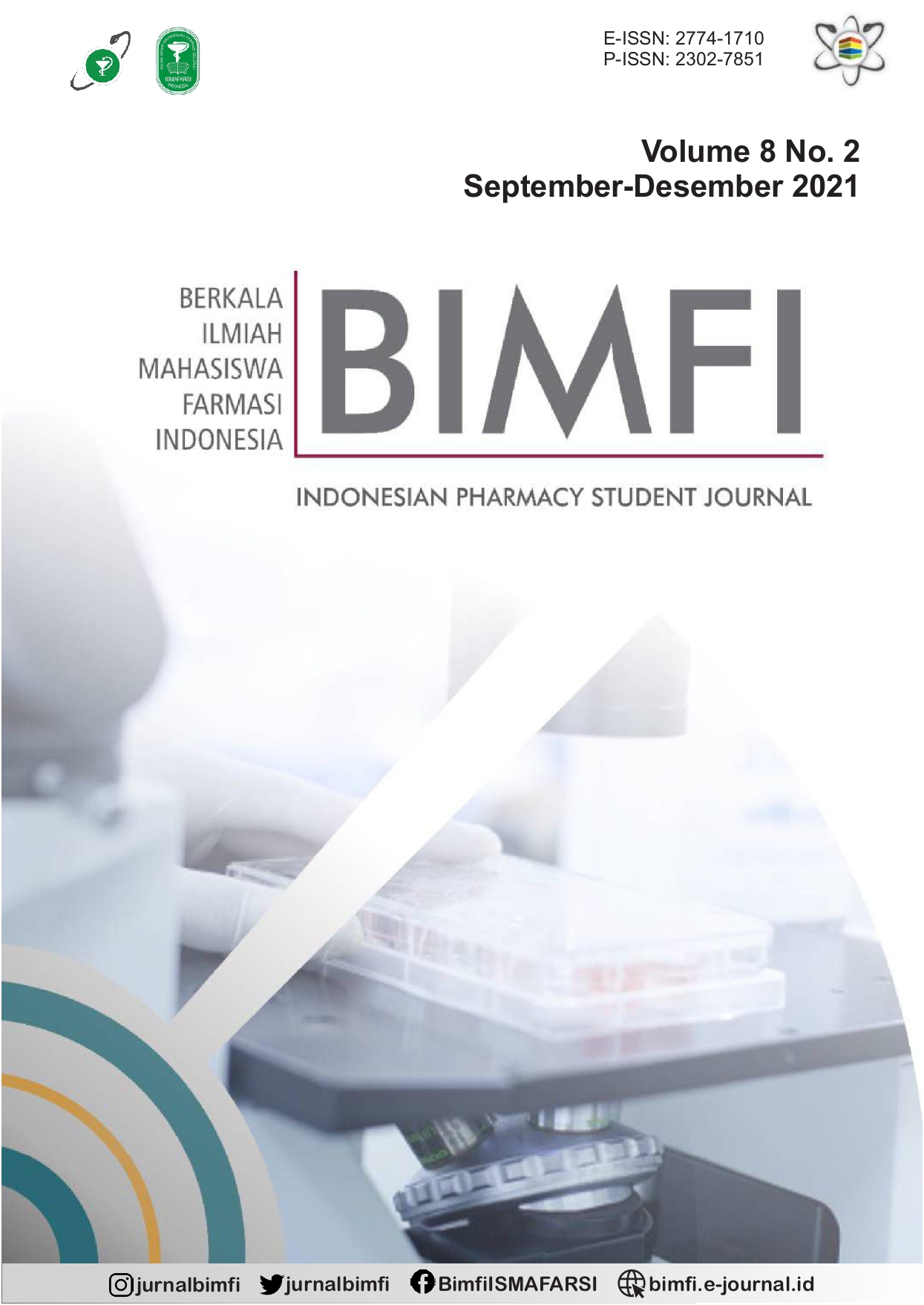 How to Cite
wati, A., rahmawati, ismi, & Hanifah, I. (2021). LITERATURE STUDY OF RATIONALITY, AND PATTERNS OF SENSITIVITY TO ANTIBIOTICS IN STAPHYLOCOCCUS AUREUS BACTERIA CAUSES GANGRENE DIABETES MELLITUS INFECTIONS. Berkala Ilmiah Mahasiswa Farmasi Indonesia, 8(2), 37-53. https://doi.org/10.48177/bimfi.v8i2.78