Potensi Alga Coklat (Sargassum polycystum c. agardh) sebagai Produk Teh untuk Meningkatkan Imunitas Tubuh
Agisna Abdul Jabar

Institut Teknologi Bandung

Natasia Natasia
Keywords:
Sargassum polycystum agardh, phlorotannin, antioxidants, immunostimulants
Abstract
Introduction: Phlorotannin, a secondary metabolite compound found in Sargassum polycystum Agardh, has been implicated as a source of immunostimultants, which plays an important role in boosting the immune system. Here, we investigated the potency of Sargassum polycystum Agardh obtained from a phlorotanin tea bag.
Methods: This research was a literature study using Google Scholar and PubMed, in which we searched and compiled relevant literature sources with results that had been tested well enough.
Results: The phlorotannin tea bag – which contained the dried and cut Sargassum polycystum Agardh – had the potential to boost the immune system using an immunooxidative mechanism. The antioxidant value in the tea could be influenced by the immersion process of the sample in hot water. The longer the sample was soaked, the higher its antioxidant activity became.
Conclusion: A brown algae (Sargassum polycystum Agardh) tea bag as a source of phlorotannin has the potential to boost the immune system.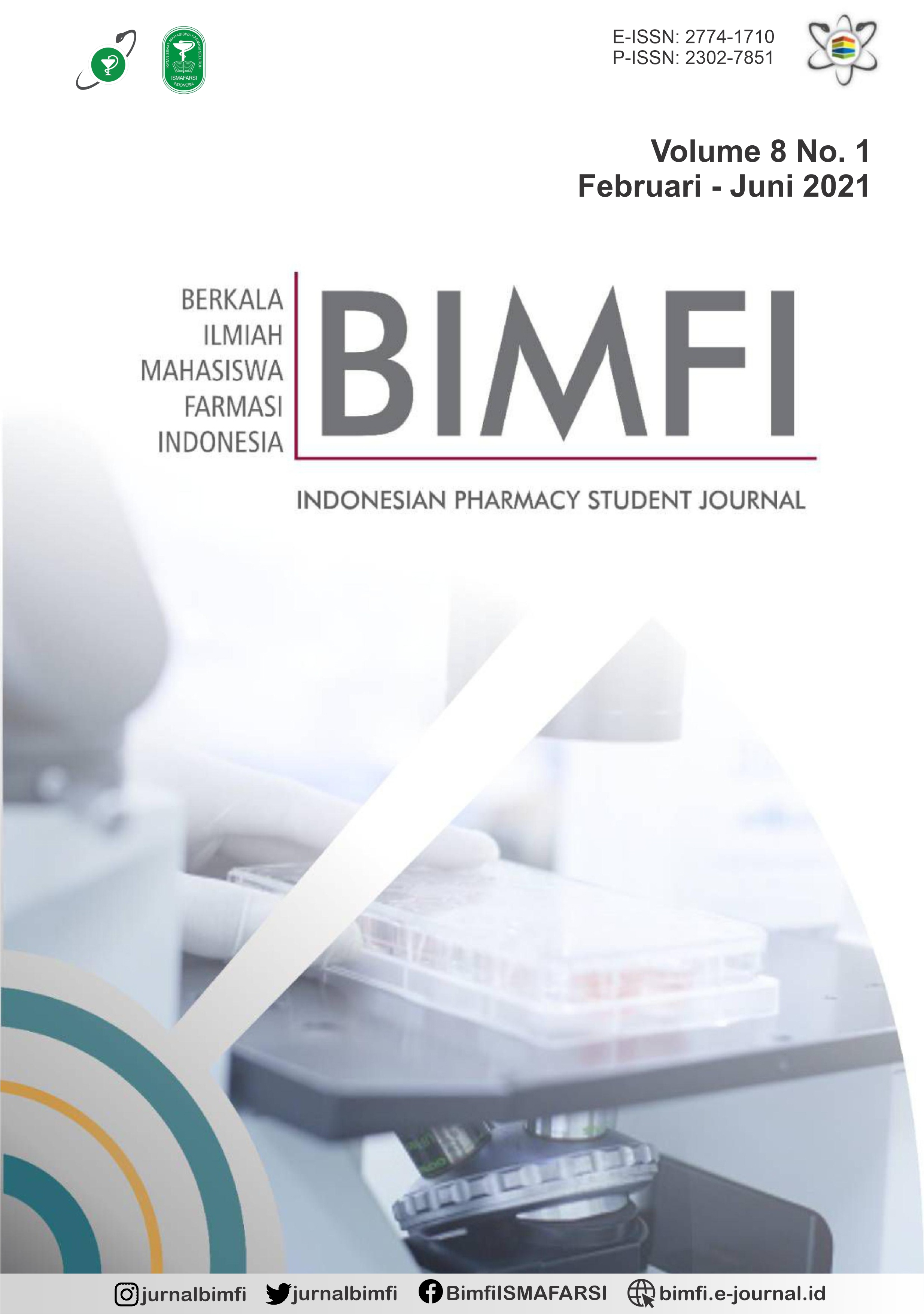 How to Cite
Jabar, A., & Natasia, N. (2021). Potensi Alga Coklat (Sargassum polycystum c. agardh) sebagai Produk Teh untuk Meningkatkan Imunitas Tubuh. Berkala Ilmiah Mahasiswa Farmasi Indonesia, 8(1), 80-94. https://doi.org/10.48177/bimfi.v8i1.70