A Review: Interaction Between Conventional and Herbal Medicines for Diabetes Mellitus
Izzah Al Mukminah

Fakultas Farmasi Universitas Padjadjaran

Raden Bayu Indradi

University of Padjajaran
Keywords:
Diabetes Mellitus, Antihypergycemic Drug, Herbal, Interaction
Abstract
Introduction: The prevalence of Diabetes Mellitus (DM) in Indonesia is high and has even fluctuated from 422 million to 463 million in 5 years. In the management of DM, one of which is pharmacological therapy using antihyperglycemic drugs (AHD). Currently, besides AHD, people also use herbs to treat DM. While active herbal compounds that have been shown to contribute to DM treatment are diverse and multicomponent, not all of these components are known to have therapeutic effects. Thus, the aim of this literature review is to determine the interactions that might occur between conventional and herbal drugs for DM.
Method: A literature search was conducted in May 2020. The sites used were Google Scholar, Elsevier and NCBI. The keywords used to find the journal sources were "drug interactions with diabetes and herbs", "interaction of diabetic drugs and herbs", "herbs for diabetes", and "herbs for diabetes". The journals used as sources totaled 15 journals with a focus on in vivo and clinical research.
Results : Multi components in these herbs, when used together with AHD, have the potential to cause interactions. Several studies reported that AHD and herbs for antidiabetic have synergistic or antagonistic interactions. Based on the literature, some drug and herbal interactions can occur, such as Metformin, Glibenclamide and Pioglitazone with Aloe vera interact synergistically.
Conclusion: The potential for antagonistic and synergistic interactions emerged in several studies on herbal interactions with OAH.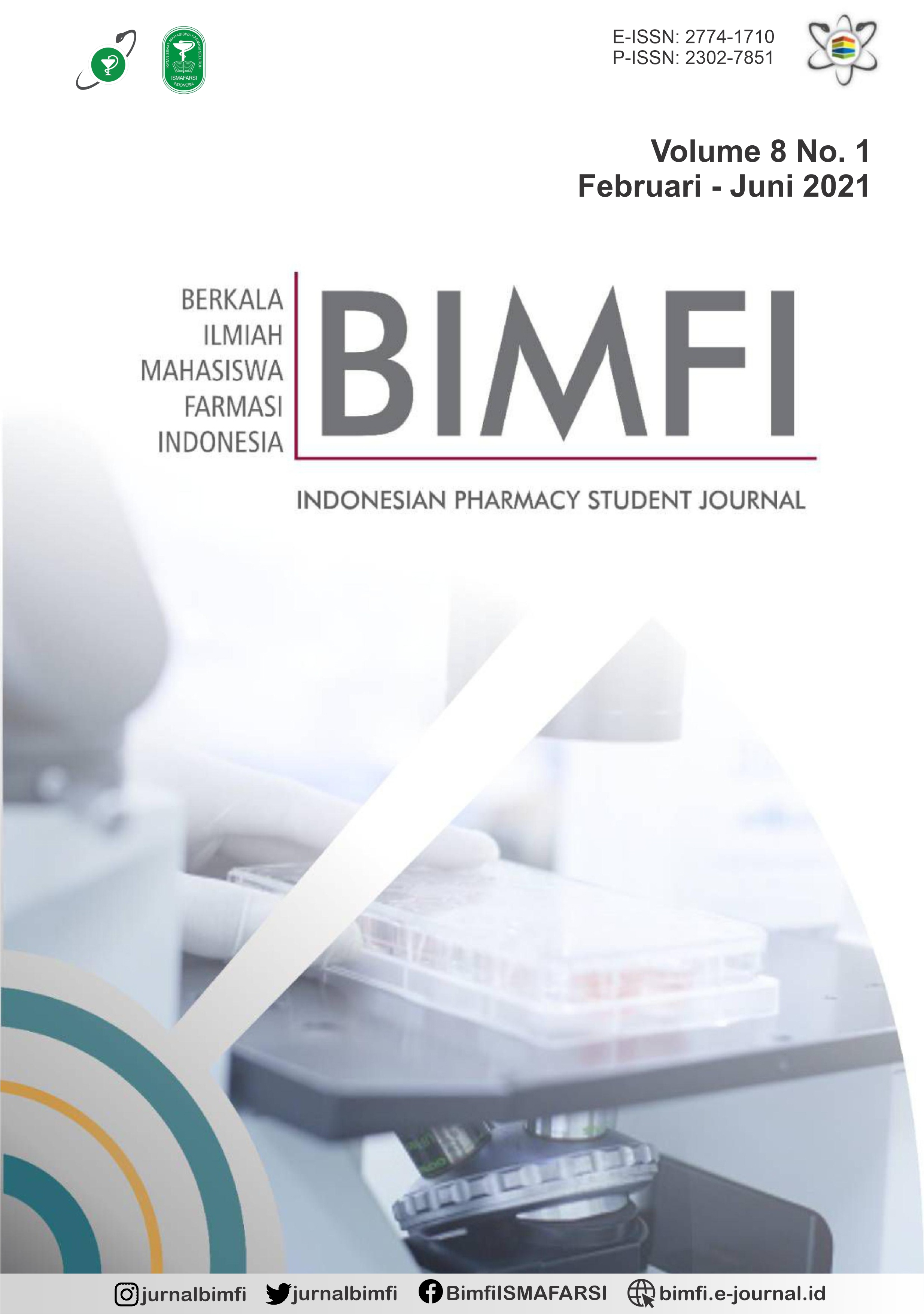 How to Cite
Al Mukminah, I., & Indradi, R. (2021). A Review: Interaction Between Conventional and Herbal Medicines for Diabetes Mellitus. Berkala Ilmiah Mahasiswa Farmasi Indonesia, 8(1), 56-70. https://doi.org/10.48177/bimfi.v8i1.62