SITRUS: INNOVATION OF PAPER-SOAP FROM CITRUS PEEL WASTE IN THE MIDST OF COVID-19
Darren Lie

Bandung Institute of Technology

Fairuz Aisya Alzura
Keywords:
COVID-19, preventive, paper soap, citrus peel waste
Abstract
Introduction: Since there is no effective curative or vaccine for COVID-19 yet, preventive action will be prioritized to reduce the spread of the SAR-CoV-2 virus. One of the preventive actions is the development of cosmeceutical dosage form, which is soap, that acts as a surfactant to remove dirt and microorganism so it can destroy virus viability. On the other hand, the increasing amount of citrus peel waste in Indonesia and the importance of soap for preventive action is the motivation and reason to develop Sitrus (Citrus soap), a soap that is made from limonene (essential oil) from citrus peel waste and packed in form of paper soap (solid soap that is printed in thin and small size like a sheet of paper and will dissolve and produce foam when mixed with water).
Content: Component from peel waste has antimicrobial activity through the mechanism of limonene accumulation at the plasma membrane of cell membrane, which causes integrity instability and disrupts electrochemical gradient at the cell membrane. The essential oil from citrus peel waste can be obtained by steam distillation and will be used with the total amount of 3% in Sitrus formulation. Other components in the formulation are NaOH 30% solution with the total amount of 25% as a base component in soap, stearic acid with the total amount of 11% as neutralizer, ethanol 96% solution with the total amount of 18% as solvent, glycerine with the total amount of 15% as plasticizer, and water for solvent. Sitrus is a personalized paper soap that is more economical, easy to bring everywhere and to use, not dissolved with skin components such as lipids, and has double-action (cleaning and antimicrobial activity).
Conclusion: Combination of both antimicrobial activity and paper soap support Sitrus for increasing the preventive action in society in the midst of COVID-19 pandemic. Sitrus in not only remove the microbe and virus in skin surface, but also reduce the negative impact of  citrus waste peel accumulation
Keywords: COVID-19, preventive, paper soap, citrus peel waste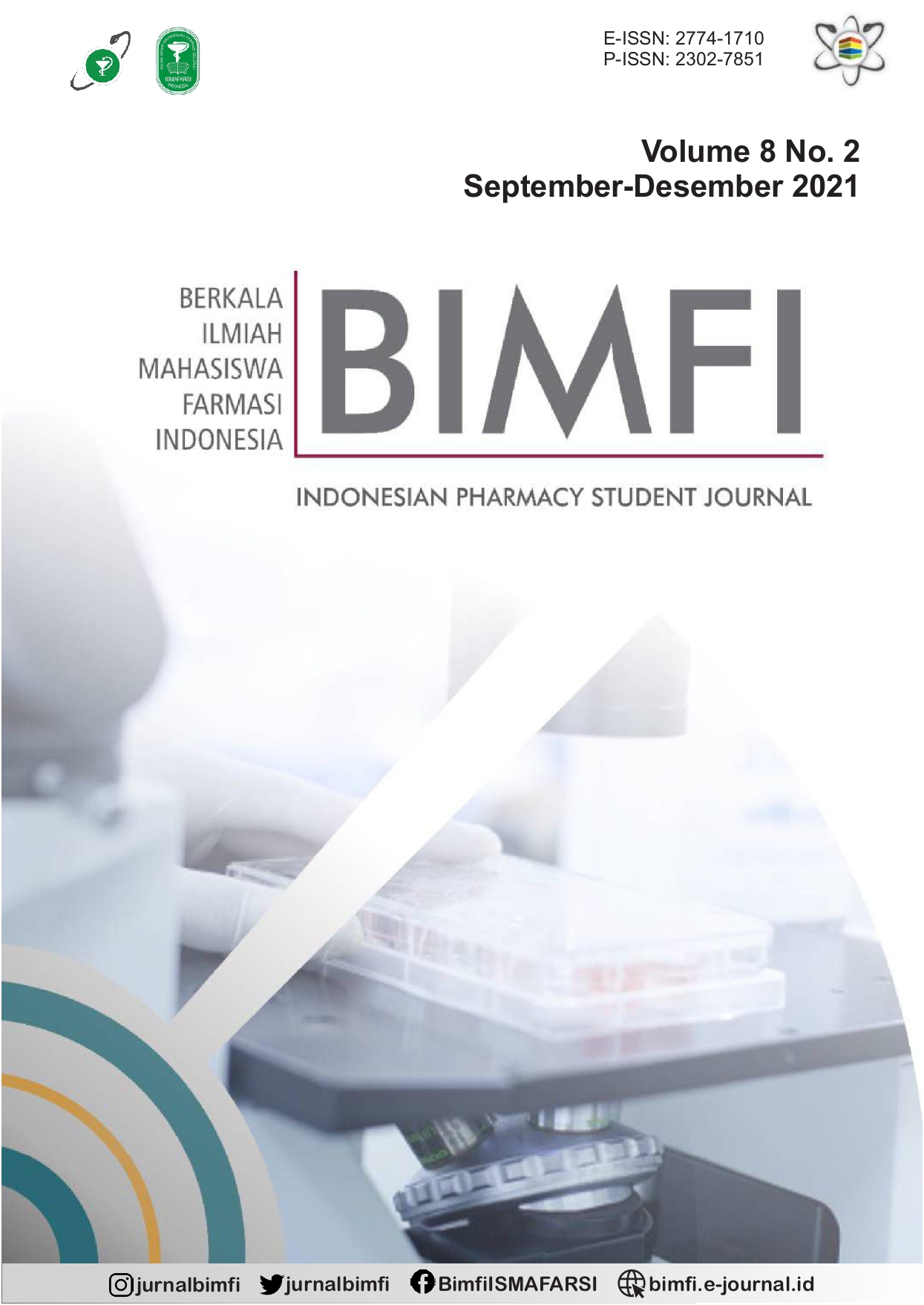 How to Cite
Lie, D., & Alzura, F. (2021). SITRUS: INNOVATION OF PAPER-SOAP FROM CITRUS PEEL WASTE IN THE MIDST OF COVID-19. Berkala Ilmiah Mahasiswa Farmasi Indonesia, 8(2), 54-63. https://doi.org/10.48177/bimfi.v8i2.57